Visit us today Saturday, Las Delicias Golden Valley for the Best Authentic Mexican and Seafood Specialties…  Eat in, or order on your mobile device To Go.

Breakfast, Lunch, or Dinner, our priority is to provide a great service and satisfy every costumer. The menu in the restaurant has a variety of delightful plates, made with high quality condiments and served fresh every day. We also have a salsa bar with irresistible sauces, freshly quartered limes, and delicious toppings to enjoy with the meal of your choosing.
At Las Delicias Golden Valley we offer the best authentic and traditional Mexican dishes in town.


Come see our Specials! Eat in, or Order Online – Las Delicias Golden Valley
Catering please contact us.
All Catering Orders Include Onions, Cilantro, Limes, and Salsa.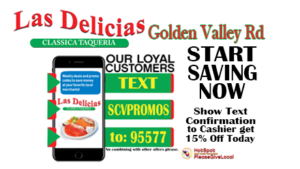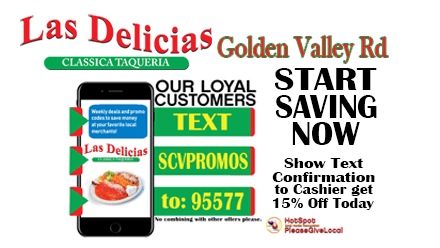 At Las Delicias Golden Valley Road, get your First of Many Great Deals. Breakfast Lunch or Dinner has never been so good with a very special Customer Loyalty Reward!