Get Your Order In Now for the holidays, Today, This Week, Every Week!
At Las Delicias Golden Valley Road SCV your #1 best bet for Authentic Mexican Food awesome beverages Come to us for your Holiday Catering. We'll help you through the upcoming Holiday Season.
Lunch or Dinner…
Buy 1 Combo Meal at Reg Price-Get 2nd = or Less at 1/2 Price *Good weekdays, Mon-Thurs

We make it fresh, Wholesome and tasty. We are The Home of the Fresh!  Join us for Lunch & Dinner Daily… Combination Specials!

Click The Image Here to Get the CODE…



Come Taste The Freshness

Breakfast, Lunch and Dinner.



Las Delicias Golden Valley Road Get The PROMO CODE for our Combination Special Monday through Thursday when dining in. Please show the cashier the code on your phone. Visit the Best Mexican Restaurant today and everyday in Santa Clarita on Golden Valley Road.
Las Delicias Golden Valley also serves the best Breakfast in SCV.
For Catering please contact us directly.

(661) 290-2625

 All Catering Orders Include Onions, Cilantro, Limes, and Salsa.
If you're craving a fantastic Breakfast, we've got what you want!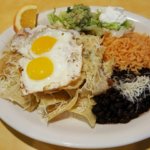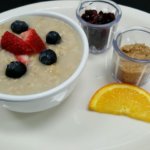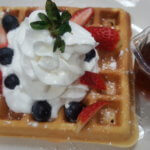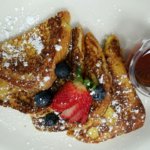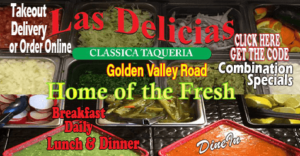 At Las Delicias Golden Valley we offer  To see our reviews click the stars.