At Las Delicias Golden Valley our special dishes all start with tradition.
All of our dishes are recipes passed down to us by our madres (mothers), tias (aunts), and abuelas (grand mothers).  With a pinch of our own experience as well.
 You'll taste the best Mexican food here at Las Delicias Golden Valley Road, and know that it all started with tradition. From freshly diced tomatoes, onions, and cilantro, to the delicious rice and beans made fresh daily, Las Delicias food is Authentic and sure to please.
Your Best Mexican Combo's are At Las Delicias Golden Valley Road, get your First of Many Great Deals.
Lunch or Dinner get this very special Customer Reward! Buy 1 Combo Meal at Reg Price-Get 2nd = or Less at 1/2 Price *Mon-Thurs.
Visit us Monday through Thursday for our Combination Special. Click on the post image to:

Get The CODE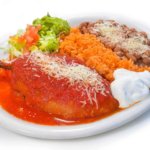 In every bite you'll taste the unmistakable tradition of our recipes, always prepared with love.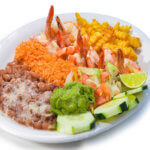 Las Delicias Golden Valley Road: 26515 Golden Valley Rd.