Yes, we have the Best Taco Tuesday in SCV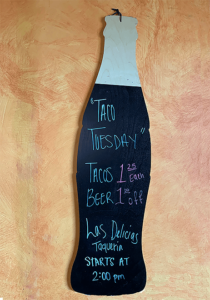 $1.25 Each,  $1.00 Off on Beer
Starts at 2 PM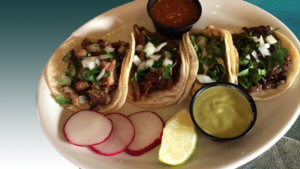 At Las Delicias Golden Valley we offer the best authentic and traditional Mexican dishes in town.

In the mood for something else?

Check out the Other  Specials today… Chile Verde Pork Dinner, or Two Hard Shell Tacos or Mix Ceviche, or Chicken Tortilla Soup
But we also have a great deal on Combination Dinners too.
Ready for a great deal? At Las Delicias Golden Valley Road, get your First of Many Great Deals. Lunch or Dinner has never been so good with a very special Customer Reward! Buy 1 Combo Meal at Reg Price-Get 2nd = or Less at 1/2 Price *Mon-Thurs.
Must show!
Breakfast, Lunch, or Dinner, our priority is to provide a great service and satisfy every customer. The menu in the restaurant has a variety of delightful plates, made with high quality condiments and served fresh every day. We also have a salsa bar with irresistible sauces, freshly quartered limes, and delicious toppings to enjoy with every meal.
Catering please contact us. (661) 290-2625 All Catering Orders Include Onions, Cilantro, Limes, and Salsa.
Proud member of SCVPROMOS.com (a HotSpot Local program).