Download our on your mobile device or order online – we make it simple, we make it fresh!
Join Our Loyalty Program and Get Your First Reward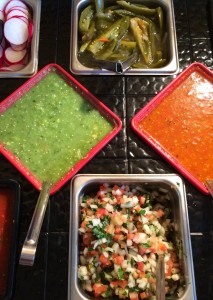 Check out this YELP review: Meaghan B. One of the best quick Mexican places in SCV! Their salsas are absolutely wonderful! My personal favorite is the thicker green salsa. My boyfriend and I are Mexican Enthusiasts and we visit all of the local eateries quite often. This is now our new favorite!
TIP- This Las Delicias is nothing like the other restaurants in SCV under the same name, it is much much better.
Las Delicias: 26515 Golden Valley Rd. | (661) 290-2625 | www.lasdeliciasscv.com